President-Susan Kissinger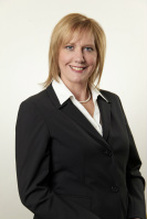 Susan is the President and founder of TEAM Management. Established in 1997, TEAM Management provides a full range of property management services for commercial and multi-family buildings. TEAM Management, since its inception, has specialized in managing properties designated for affordable housing either through Section 8 or Section 42.

Susan has nearly 30 years of experience in property management. Throughout this experience Susan has mastered each step in property management. Susan brings to TEAM Management the ability to maintain a work environment for the team that is conducive to the physical, mental, and spiritual health.

Prior to TEAM Management Susan held the position of Regional Property Manager for the entire residential division of Sigma Property Management. Growth and guidance at Sigma lead to the start of TEAM Management.

Susan has been recognized both locally and nationally for her efforts and skills in the following areas: marketing and leasing, crime prevention, and management plans. Prior to Susan entering the real estate business, she was involved in Law Enforcement and Crime Prevention. The combined experience allows her to maximize property performance while preserving the asset.

---
---
Controller- Anne Darnell
Anne is the Controller of TEAM Management. Her responsibilities include financial statement preparation and review, operating budget analysis and income tax preparation and reporting. Anne also oversees the entire accounting function for each property.

Prior to joining TEAM Management, Anne was Controller for Community Development Corporation. Anne was responsible for all financial reporting, payroll and human resource requirements. Anne has over fifteen years experience in customer service business. Anne's past performance in this field proves her desire to focus, implement and change, if necessary, to meet the needs of clients.

The combination of Anne's professional experience and attention to detail bring the necessary skills to be a successful TEAM leader.

---
Operations Director-Darnell Williams
Darnell is the Operations Detector of TEAM Management. His responsibilities include supervising the property managers, on site staff and reporting directly to owners. Darnell is directly involved in property take-over, including initial lease up, and the performance analysis for each property.

Darnell started his career in property management 5 years ago, performing basic management and maintenance while attending college. He became a full time property manager after graduation and currently supervises multiple properties and over 700 units. Darnell strives to maintain strong resident retention and relationships through community enjoyment and capital improvements.


---